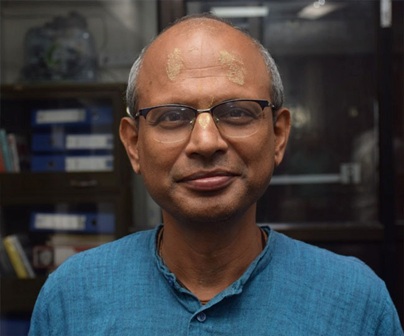 Prof. Laxmidhar Behera has been appointed as the new Director of the Indian Institute of Technology (IIT) Mandi .
Laxmidhar Behera is currently Professor of The Poonam and Prabhu Goel Chair of electrical engineering at the IIT Kanpur, besides faculty member of TCS.
Having a vast teaching experience of over 26 years, Prof. Behera has contributed significantly in research relating to intelligent systems and control, vision based robotics , warehouse automation , brain computer interface and drone based pipeline inspection systems.
After getting his B.Sc and M.Sc engineering degrees from NIT Rourkela, he did his PhD from IIT Delhi. Behera has taught in the University of Ulster and has been a visiting Professor in ETH Zurich and Fraunhofer – Gesellschaft Germany. He has authored more than 100 research papers and several text books.
On his appointment as Director Prof Behra said, "It is an honour but a huge responsibility too and I would strive hard for all round development of the institute."
Welcoming the new Director, Acting Director Dr. A.K. Chaturvedi said, "Prof. Behra is a renowned academician and his inspirational leadership would definitely help the institute grow."