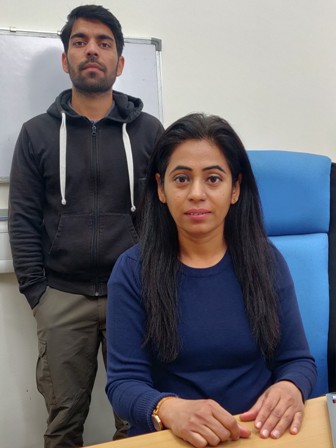 Researchers from the Indian Institute of Technology (IIT) Mandi have identified Indian States, which have high probability of becoming the hot-spots in spread of COVID-19.
A research team headed by Dr. Sarita Azad, Associate Professor from the School of Basic Science of IIT Mandi in association with research scholar Neeraj Poonia, has identified the states on the basis of review of past experiences of spread of the COVID-19 and earlier pandemics.
The finding of the research, which has been published in The Current Science, a leading journal of scientific research, is based on a study undertaken in 640 districts from April 1 to December 25, 2020.
As per the study the districts with large international visitors and people living in districts close to water bodies like Maharashtra, Tamil Nadu, Gujarat, Rajasthan, Karnataka, Delhi, Uttar Pradesh and Andhra Pradesh have been hotspots during the pandemic.
The researchers have attributed international visitors as the major reason for the spread and have recommended checking and careful monitoring of the travellers.
The research team studied past pandemics and found a common pattern of outbreaks between the Spanish Flu (1918-1919), H1N1 (2014-2015), Swine Flu (2009- 2010), and COVID-19 (2019-2021), which shows water bodies influence region's micro climate in terms of temperature and humidity, contributing significantly to regional climate change, termed as lake effect.
Dr. Sarita Azad said, "There has been a striking similarity in the focal point and route of transmission of different epidemics in India as their epicenters were in northern, western, and southern parts of India."
She said, "The districts close to large water bodies had sudden spike in the cases, the number was as high as 800 percent during monsoon. Temperature variation led to lake effect and cool climate resulted in its spread."