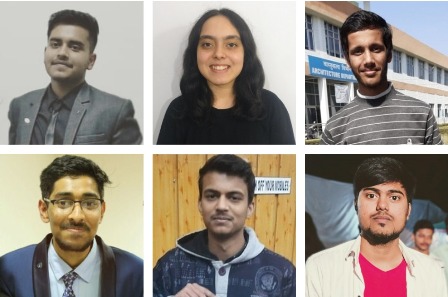 A team of students from the National Institute of Technology (NIT) Hamirpur has won Smart India Hackethon (SIH-2020) award for developing a device called Drishti (vision) by using artificial intelligence which would enable blind people to navigate obstacles through method of electrical muscle stimulation of leg muscle.
The researchers claim, " The device Drishti aims to provide a second eye to blind people as it can be used as a smart wearable proving helpful to even hasty pedestrians as they could make use of Google Navigation Assistant."
The team comprising of Uttkarsh Chaurasia, Rishabh Dhenkawat, Aditi Katoch, Mohd Nomaan, Navdeep Singh Rathore, Sitaram Rathi and Rishabh Verma had submitted the device in SIH – 2020 and won the prize of Rs one lakh. SIH is an open competition organized every year by the Ministry of HRD to provide a platform for product innovations related to daily life issues.
The team worked for nearly two years on the project and was helped by the Department of Computer Science and Engineering and they even sought technical guidance from Dr Ashish Sharma, a neurologist of Tanda Medical College to confirm medical safety.
Director of NIT Hamirpur Prof. Lalit Kumar Awasthi has congratulated the team for working on the project even during the pandemic and hoped the device would prove helpful for people with impaired vision.