A trip in mountains is always exhilarating and memorable but driving on steep hilly roads sometimes leaves its marks on memories. And a journey to enchanting Nako Lake left its imprint on one of my journeys to the place.
But I won't spoil the thrill of travel to this picturesque place located in Nako village of Hangrang valley in Kinnaur district of Himachal Pradesh. Situated at 11, 893 ft in the interior of the state it is a calm, cool place and quite popular among foreign tourists.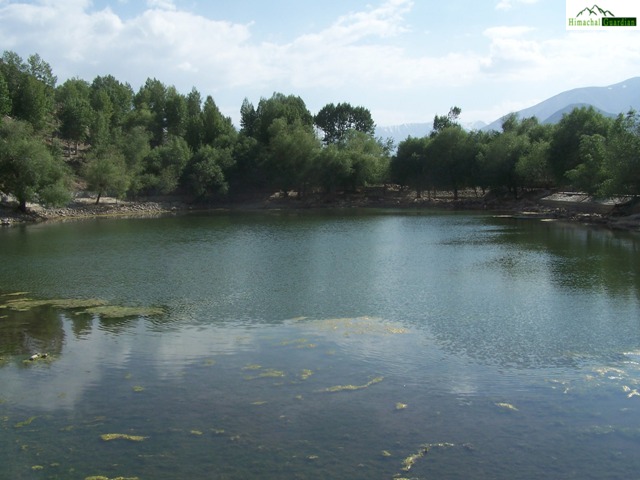 The lake is a round shaped natural formation of melted snow and gets the water round the year except winter months when sub zero temperature freezes almost everything here including the lake. With the onset of winters in mountains the news of freezing of Nako and Chandertal Lakes always excites the media. And the locals and tourists use this opportunity to do ice skating on the frozen lake.
The glacial water, the main feeder of the lake is also used by farmers to irrigate peas, potatoes, spinach grown during summer months. The willow trees around the lake present a picturesque view. The tourism department has put up a few boats for providing boating facilities to tourists but only lucky one gets the opportunity when water is full to the brim.
Nako is a small village at a distance of 7 kms from Yangthang and can be reached by taking a diversion from Hindustan – Tibet National Highway no 22. Nako and Chango are the last villages on this side of Indo- China border and people from both sides travel to each other's territory to carry bilateral trade in summers.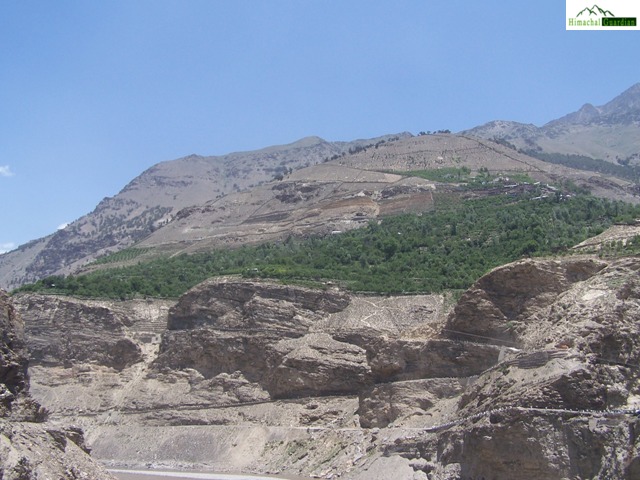 Though Nako village is famous for the lake, visitors to this place would find many other attractions like a rock revered as footprints of Tibetan Guru Padmasambhava, besides a monastery with murals.
The travel to the place is not that smooth and the journey takes several hours to reach Nako located at an equal distance of nearly 312 kms from both Shimla and Manali sides.
One can visit the place from Shimla or Manali sides but the road from Manali is rough with an unmattled stretch of nearly 136 kms from Garmphu to Kaza.
While driving from Shimla one can take a break at Sarahan – 160 kms from Shimla on the way and visit splendid Bhimakali temple and have comfortable stay at a lovely Hotel being run by Himachal Tourism Development Corporation.
Visitors coming from the Manali side can take a night break at Kaza – 110 kms or Tabo which is 62 kms from Nako. Tabo is a famous tourist destination popular for a one thousand years old Buddhist monastery made of mud.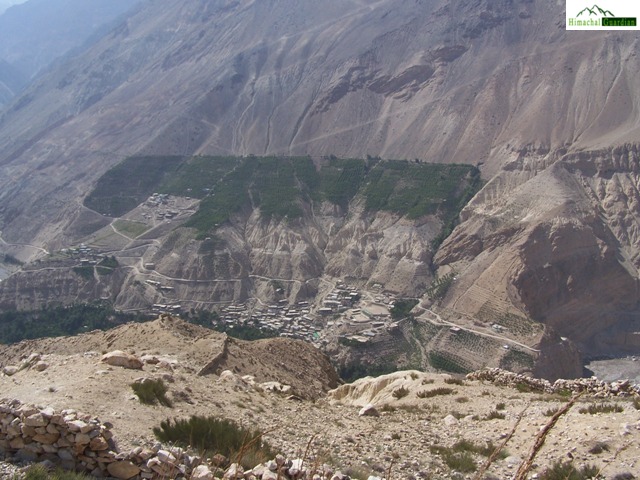 The journey to Nako is bit tiresome but passing through lofty mountains travelling beside Satluz and Spiti rivers and confluence of Satluj and Spiti at Khab is spectacular. Apple orchard raised on high mountains in a difficult terrain in Leo and other villages presents an awe and appreciation for hard working people of the area.
The ambience of the place, picturesque view of mountains, road crossing on top edges of hills and river flowing deep down below makes the journey amazing. There comes a stretch from Pooh to Nako where you find little or no traffic on the road for many hours except stray army or civilian vehicles. However, workers of GREF maintaining the road can be seen on the road.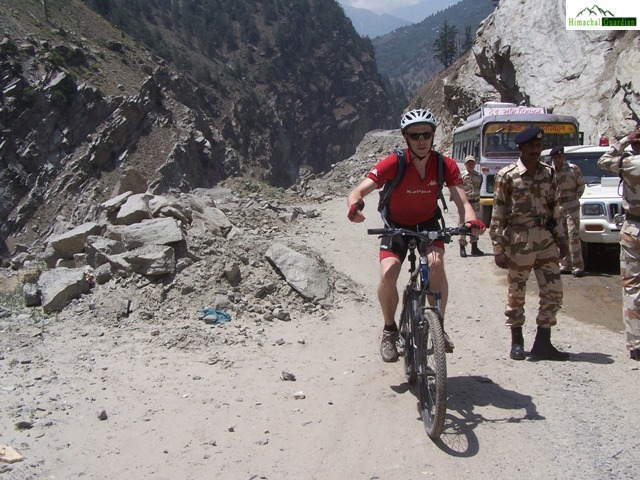 The place is famous for dried apples and apricots and a large number of international tourists coming to the place quite often provide options to have a variety of food including continental and Chinese.
As we visited the place during vegetable season we were served delicious palak – peas with hot chapatis by a lady chowkidar of the IPH rest house and local brew angoori procured by us added flavor to the evening. There are many good guest houses and hotels in Nako, besides tent accommodation in Nako and Yangthang.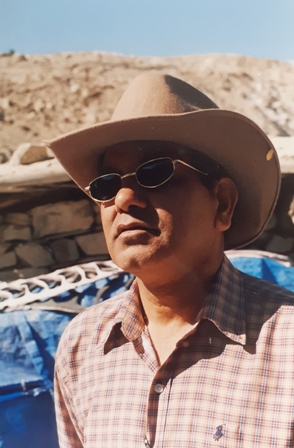 The best time to visit Nako is from April to October when its scenic beauty is at its peak. The winter months should be avoided for travel as the roads stay blocked for days after snowfall.
I have visited the place from both Shimla and Manali side and it was on one such journey the nasty accident took place. While coming back to Mandi from Nako via Jalori pass our car overturned on a downhill at Ghiyagi, before Banjar. Though the car was badly damaged but we were lucky to escape unscathed. Anyway such incidents should not be an excuse for not visiting lovely places.
If you are looking for a relaxing and rejuvenating session on a tour to Himachal then Nako is a must visit site. The natural scenery all around and the view of the eternal snow are definitely enchanting.
How to Reach
Visitors can take private or hired vehicles from Shimla or Manali. The nearest airports are Shimla and Bhuntar.
Accommodation:
Hotels, guest houses and government rest houses are available at Nako and it is better to make prior booking.
Precaution for the visitors:
Travel to the place should be avoided from November to March. Only expert drivers and vehicles in good condition should be used.
Essentials:
Though everything essential is available at Nako and on the way, visitors should carry food for the journey. Woolen clothes are must in every season.
Visitors should also carry necessary medicines , inhalers etc as travelling on high altitude can cause breathing problems for some of them.
You can check out these products. We get a small amount if you buy through these links.