The Atal tunnel, being built under the Rohtang pass at 13050 feet connecting Manali – Lahaul – Spiti and Leh , would be inaugurated by Prime Minister Narender Modi in September this year after its completion.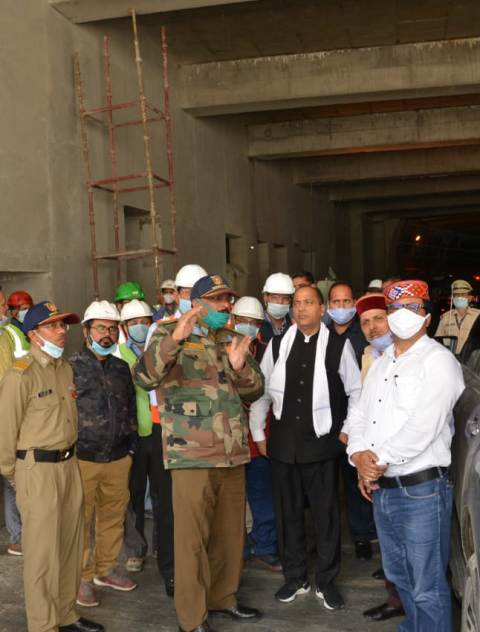 Chief Minister Jai Ram Thakur made an announcement in this regard after inspecting the progress on completion of the tunnel on Thursday.
He said, "The Atal tunnel would be completed by the end of August this year and the Prime Minister would dedicate this project to the people of the country probably during the month of September."
The 8.8 KMs kilometers long tunnel being constructed by the Border Roads Organisation (BRO) would provide all weather connectivity with Lahaul – Spiti and reduce the distance between Manali and Keylong by 46 KMs.
The completion of Atal tunnel being named after former Prime Minister Atal Bihari Vajpayee is under final stage of construction and is likely to be completed by end of August this year.
The tunnel would be of a great relief to people of Lahaul –Spiti as the tribal district remains cut off from rest of the state as the Rohtang pass is blocked by heavy snow from November to April every year and the BRO spends huge money and their labour force work in extreme cold conditions to open the pass.
The opening of the tunnel would be helpful in taking defence supplies to the border areas of Leh and attract a lot of tourists to Lahaul – Spiti.
Agriculture Minister Dr. Ram Lal Markanda has thanked the Chief Minister for evincing keen interest for time bound completion of the tunnel as it would open new vistas of tourism in this picturesque district, besides generating employment avenues to the youth.