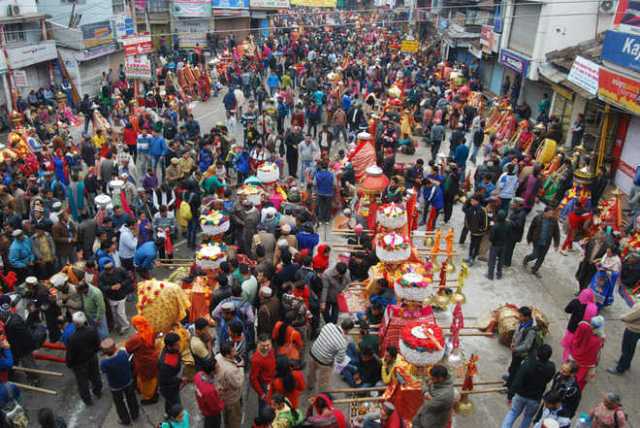 The Mandi shivratri festival committee has served notices to kardars of twenty four deities for not attending the shivratri festivals for last so many years.
As many as 216 deities are invited every year to attend the annual weeklong international shivratri festival and the festival committee (Mandi district administration) makes all arrangements for their lodging and boarding during the festival.
The shivarti festival is a famous festival of this region and lakhs of devotees make a beeline to attend this festival. The festival, which has been accorded status of an international festival by the state government, is one of the important traditional fair and is being celebrated this year from February 22 to 28.
The festival is basically a congregation of local deities of Mandi district as nearly two hundred deities accompanied by their kardars; pujaris and devotees attend the festival every year and stay here for a week.
The deities accompanied by their kardars and drummers participate in three jalebs (colourful religious processions) taken during the festival major attraction of the festival in which a large number of dignitaries besides Chief Minister and Governor of the state also participate.
Since people have immense faith in the deity culture they take this opportunity to pay obeisance to the deities and majority of the deities line up at Paddal ground during the day time, the venue of the festival and in Chauhta bazaar, the heart of the town, on the last day, before leaving.
The festival committee has been inviting the deities, a tradition since the days of the erstwhile rulers of Mandi estate and has restricted the number to 216 deities, registered in 1990s by the district administration.
Chairman of the festival committee -cum- DC Mandi Rugved Thakur said, "The festival committee has  been observing absence of twenty four deities and served notices to the kardars of the deities and if no satisfactory answer is received the committee may cancel their registration."