A Gadhar Party fighter failed to get his land back confiscated by the British Government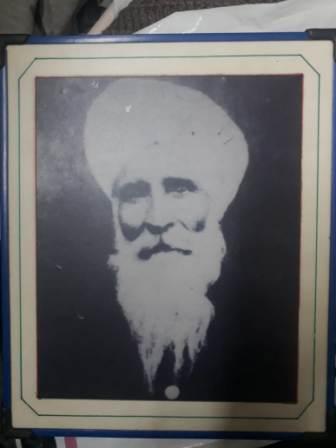 When the entire country is enjoying the fruits of hard earned freedom of India with the sacrifices made by revolutionaries and freedom fighters, it's quite strange that a revolutionary freedom fighter from Mandi, an active member of the Ghadar party, has not been given his due even after elapse of 72 years of India getting the Independence from the British rule.
Bhai Hirda Ram, who found no recognition during his lifetime, has not been given recognition by successive governments even after his death. The late revolutionary and his successors had failed to get back his land confiscated by then British government even after India attained its Independence.
Being one of the main accused of Lahore Bomb Conspiracy case he was convicted by the Britishers along with other members of the Ghadar party.
His family members have been taking up the issue of giving due recognition to Bhai Hirda Ram and return of his land confiscated by the Britishers but have not found favours with the Center or the state governments.
Bhai Hirda Ram was born on November 28, 1885 at Mandi. His father Gajjan Singh was a goldsmith by profession and sent him to local middle school for his education. During his school years he read few books and magazines and was attracted towards the lives of revolutionaries fighting for the freedom of India.
After formation of the Ghadar party in San Francisco by Punjabi Sikhs, Bhai Hirda Ram came in contact of Swami Krishna Nand, another revolutionary from Mandi, who was working for the party in the Kangra area. Later, Bhai Hirda Ram became active member of the Ghadar party and formed a unit at Mandi, in the erstwhile state of Mandi.
He went to meet famous revolutionary Ras Bihari Bose from Bengal during his visit to Amritsar in 1915, after meeting Bose he actively participated in the activities of the Ghadar party, besides learning technique of making crude bombs and became his close associate.
The Ghadar party had fixed a date of February 21, 1915 for starting the Ghadar (revolt against the British regime) but the British government came to know about the plan and all revolutionaries including Bhai Hirda Ram were arrested. He was sent to Lahore jail in the Lahore Bomb Conspiracy case and tried along with 81 other revolutionaries.
In the court record of the Lahore Bomb Conspiracy Case Bhai Hirda Ram was named accused no 27 and convicted by a British court in 1915 "for abetment of waging war and section 302 /109 of Indian Penal Code and sentenced to be hanged by neck till he is dead along with forfeiture of his property".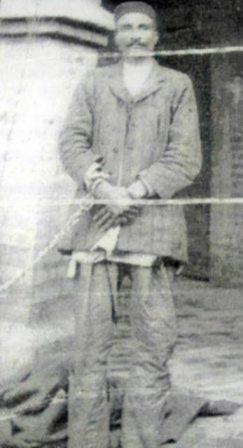 It was only through a mercy petition by his wife Sarla, who was only 13 years of age at that time, death penalty was converted into life imprisonment. He spent his life term in Andaman and Nikobar Cellular jail better known as Kala Pani Jail. In jail also he protested against torture of Veer Savarkar, as a result of which he was confined to a solitary cell. He was released from the jail in 1929. He died in 1965 but was not given recognition by the government for his contribution in the freedom movement even after the Independence of India.
His grandson Shamsher Singh laments "My grandfather got no recognition from the state or the Central governments except installation of his statue at Mandi, that too in 2002".
Noted writer Krishan Kumar Nutan, who has written a life sketch of Bhai Hirda Ram (which is prescribed in 6th standard books of HP Board of school education) tells, "We are taking up issue of giving Tam Patra and compensation for the land of Bhai Hirda Ram confiscated by the British regime, again with Chief Minister Jai Ram Thakur."