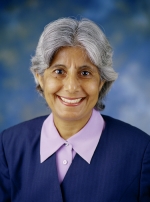 In the death of Professor Usha R Mittoo, who died few days back in Winnipeg Canada, the people of Himachal Pradesh have lost an acclaimed academician and a true example of a woman's determination to excel.
It was her resolve to accept every challenge in life and achieve her goal with brilliance which made her rise from a shy girl from a small town to Punjab University topper, IAS topper and become first Indian lady to be appointed Dean of Manitoba University, Canada.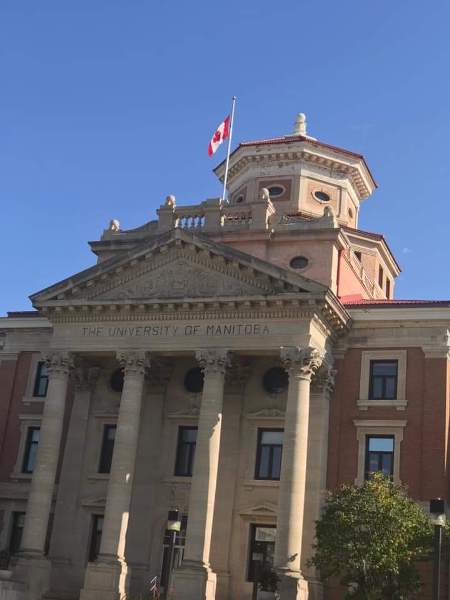 It was her academic excellence, to acknowledge which the Manitoba administration lowered its university flag to half mast to pay homage to Prof. Usha R Mittoo.
Born in a small town at Rajpura in Punjab she had done her post graduation in mathematics from the Punjab University Chandigarh with Gold Medal. She started teaching at Shimla in the evening college and it was during her teaching assignment here she married Rakesh Mittoo, son of then Director of Public Relations, Himachal Pradesh HK Mittoo and settled in Himachal.
Later, she shifted to Punjab university regional center Shimla and appeared for IAS and not only qualified the exam but secured 4th rank of 1974 IAS batch . She started her administrative service career as SDM Arki and was posted as Deputy Secretary Forest in the HP government when she decided to switch to her passion of teaching after resigning from IAS services.
In 1979, she went to Canada and did her MBA with specialization in Business Finance from the University of Manitoba, British Columbia and also did her PhD from there.
After settling in Winnipeg Prof. Mittoo joined the Asper school of management faculty in Manitoba University and became Associate Dean in the faculty and held the rank of Montreal Professorship from 2000 to 2012 and was the first Indian lady to become Dean of the university.
In 1998 after detection of breast cancer she battled with the disease and recovered while continuing her teaching and research work.
She had received many awards of excellence in teaching and research including university merit awards and CGA meritorious award. She was internationally known for her work on finance management and also did research on financial regulation and the impact of 2008 global financial crisis, besides publishing many books.
Her research papers were published in the Journal of Finance, the Journal of Banking and Finance and the Journal of Corporate Finance etc.
Though her demise is a great loss to her family, friends and academic community but her achievements would always be inspiration to youngsters, especially girls aspiring to excel in life.