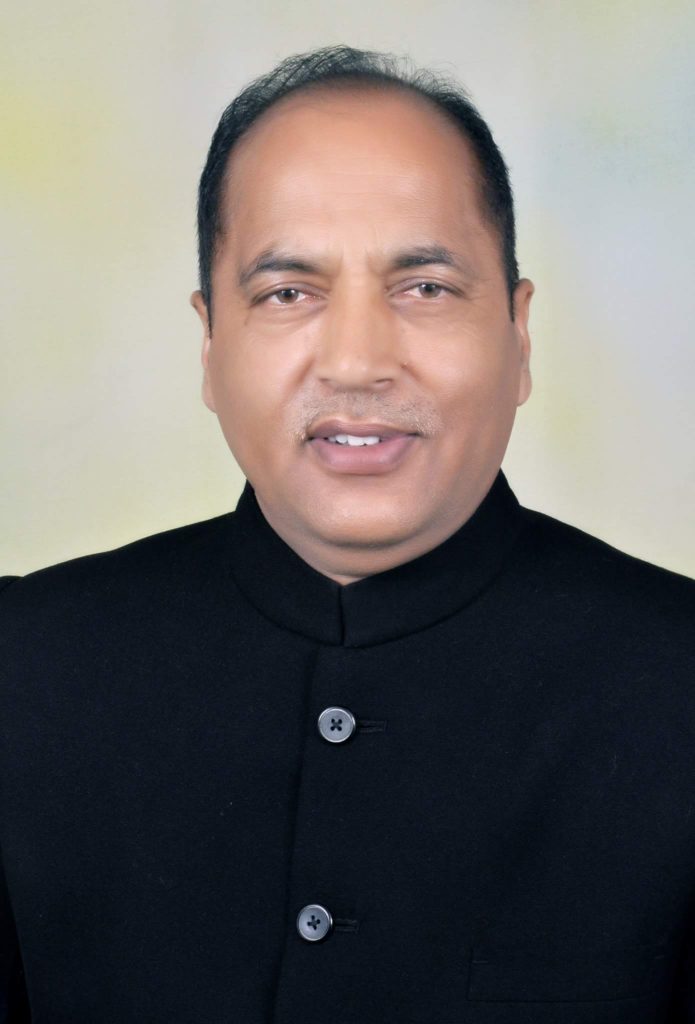 After high-decibel campaigning for parliament election for Mandi parliament seat came to an end on Friday evening, the candidates and their supporters are now concentrating on eleventh hour maneuvering and managing booths for polling on May 19 in the constituency.
Mandi parliamentary constituency, the second largest constituency of India, is witnessing a keen contest between BJP candidate Ram Swaroop Sharma and Congress candidate Ashray Sharma, while CPM candidate Daleep Kayath is trying to make the contest triangular with pockets of influence among youths, workers and farmers. Total 17 candidates are in the fray.
This constituency has become a hot seat in this election as Chief Minister Jai Ram Thakur, who hails from Mandi district would be testing his popularity in the election after becoming the CM of Himachal while former Telecom Minister Sukh Ram a veteran Congress leader, who had deserted Congress along with his minister son Anil Sharma during 2017 Assembly election to join BJP, is backing his grandson Ashray Sharma, who now is a Congress candidate.
The stakes for both Chief Minister Jai Ram Thakur and Sukh Ram are very high as Sukh Ram had been proving his electoral acumen in previous several elections .
Jai Ram Thakur is the first leader from Mandi district to become Chief Minister of Himachal Pradesh in the political history of the state , a feat which Congress stalwarts like Late Karam Singh Thakur and Sukh Ram failed to achieve.
Jai Ram Thakur has won Seraj Assembly constituency of Mandi district for five consecutive terms since 1998 and is sitting MLA from here.
Sukh Ram have won nine elections – six Assembly elections from Mandi sadar and three parliament elections from Mandi seat and lost only one parliament election in 1989, during his long political carrier of over five decades . He has been nursing his constituency very well as minister in the state government and also union minister in the Central government. He takes credit for "telecom revolution" in the country while working as Union telecom Minister in Narsimha Rao led Congress government.
His son Anil Sharma, who was forced to resign as Power Minister from the Jai Ram Thakur government after allotment for Congress ticket to his son Ashray Sharma, now in catch-22 situation, has represented Mandi sadar constituency several time and is sitting BJP MLA from here.
Despite his strong base in Mandi parliament constituency, Sukh Ram is facing several hurdles this time, biggest being tag of Chief Minister of Jai Ram Thakur. Congress has just three MLA's out of 17 Assembly segments and Ashray Sharma, being a new entrant to electoral politics is banking on support of his grandfather Sukh Ram, as his father being a BJP MLA has refrained from campaigning for any party.
Sukh Ram had also tried to rope -in support of his bête-noire six time former CM Virbhadra Singh, being tallest leader of Congress in the state. More, so since Virbhadra and his wife Pratibha Singh had represented Mandi seat several time.
Sukh Ram's biggest challenge this time is to keep his flock and support base intact after tag of Aya- Ram – Gaya – Ram for party hoping and allegation of systematic promotion of his family in politics. Garnering support of Virbhadra supporters in the Congress and party organization would be a tough task for him.
Former Chief Minister Virbhadra Singh had openly criticizing Sukh Ram for his Aya Ram – Gaya Ram politics on open platform during the election campaign .
Though BJP candidate Ram Swaroop had proved a giant killer in the 2014 parliament election riding on Modi wave by defeating Pratibha Singh from Mandi but this time prestige of CM is involved here .
For CM Jai Ram Thakur this election is quite crucial as this would be first test of his popularity after becoming CM in his home parliamentary constituency.