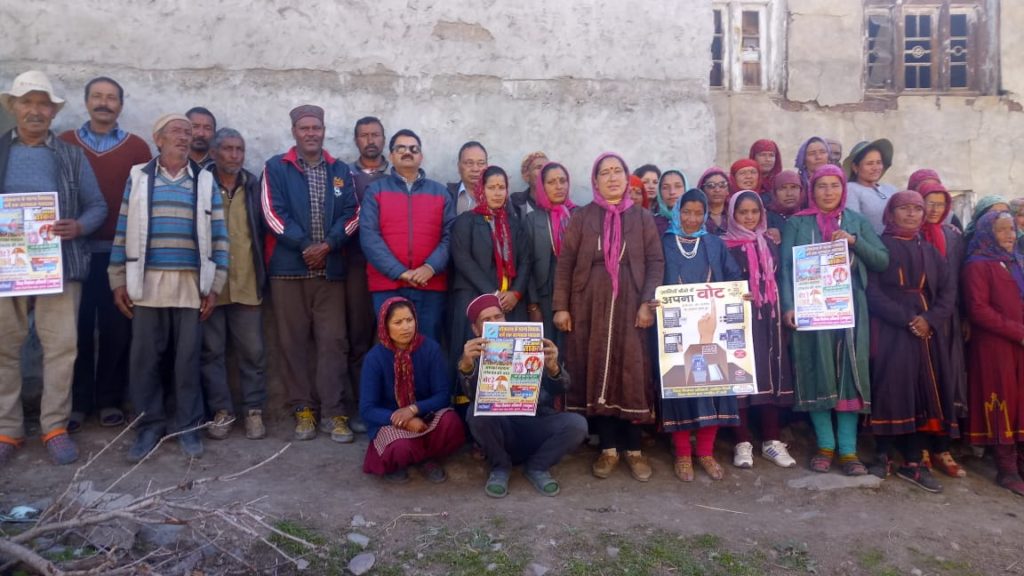 Despite adverse weather conditions with residents still reeling under sub-zero temperature and many villages covered under thick blanket of snow in tribal areas of Lahaul and Spiti, the district administration has been struggling hard to make arrangements for the ensuing parliament election in the interiors of the district.
Deputy Commissioner Lahual – Spiti Dr Ashwani Chaudhary has himself been visiting remote villages of the district to oversee the arrangements for polling on May 19 and appeal voters to strengthen the democratic process by participating in the general election.
Talking to Daily Post from Keylong, APRO Lahaul – Spiti Shiv Ram said, "The Deputy Commissioner on Tuesday visited most difficult and remotest village Tindi situated on Jammu and Kashmir border, crossing seven huge glaciers to meet the voters."
Under the SWEEP campaign initiated on the direction of the Election Commission of India the Deputy Commissioner has visited Jahlama, Kirting, Hissa, Udaipur, Mallang, Goshal, Kardang and Muring villages.
Talking to the villagers the DC highlighted the importance of the general election and appealed them to participate in the democratic process. He also reviewed the polling booths and arrangements for the polling in these villages.
DC Lahaul – Spiti Dr Ashwani Chaudhary said , " The district administration is making all effort to ensure free and fair polling in the district as per directions of the Election Commission of India and efforts are on to clear snow and open link roads in the district, before polling for the parliament election in Himachal on May 19 ."