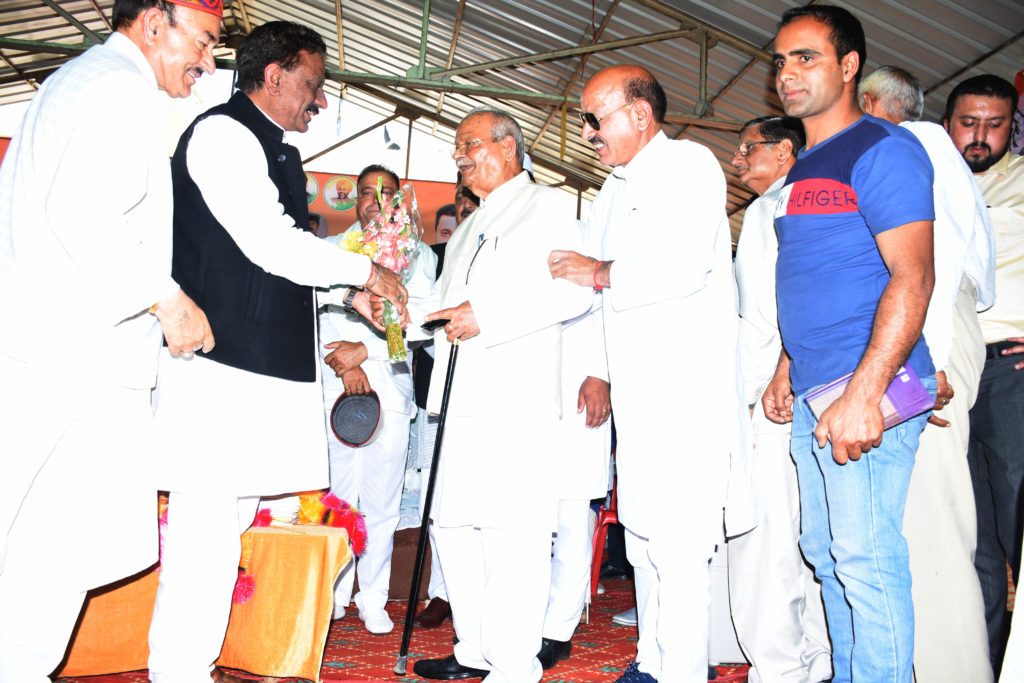 The Himachal Pradesh Congress Committee (HPCC), which was a badly divided house a few months back in the state, looks better placed to take on ruling BJP in the ensuing parliament election after change of guard.
The HPCC, which was witnessing a bitter war of words between six time former Chief Minister and tallest Congress leader Virbhadra Singh in the state with strong mass base and then HPCC president Sukvinder Singh 'Sukhu', now presenting a united face after appointment of Kuldeep Singh Rathore as HPCC president by AICC president Rahul Gandhi about four months back.
Rathore was appointed by the AICC, when the ongoing fight between Virbhadra Singh and Sukhu for last five years had become intense with Virbhadra Singh, who had been demanding ouster of Sukhu had refused to join party programmes organized by the HPCC in which in-charge of state Congress Rajni Patil was special guest.
Sources in the Congress tell, "The state Congress in-charge Rajni Patil and several senior Congress leaders had apprised the AICC leaders that without Virbhadra Singh the state Congress would not be in a position to meet the challenge of ruling BJP during the parliament election and it was prerequisite to change HPCC president Sukhu for roping in Singh."
The decision of replacing Sukhu by Kuldeep Singh Rathore has also shown results as Virbhadra Singh is leading the Congress campaign in the state and the war of words between senior Congresses leaders have been checked to some extent.
Despite, Rathore representing Anand Sharma camp of Congress, he has been able to assuage the grievance of Virbhadra Singh and calmed down Sukhu too, uniting the Congress party.
It goes to the credit of Kuldeep Singh Rathore, a few stalwarts of state politics like former Union Communication Minister Sukh Ram and former state BJP president and three times MP from Hamirpur Suresh Chandel joined the Congress.
The desertion of Sukh Ram and Suresh Chandel from BJP on the eve of parliament election has definitely jolted the state BJP. Sukh Ram had joined BJP along with his cabinet minister son Anil Sharma before the Assembly election in 2017 and his re-entry in the Congress has strengthened the Congress in Mandi district as Sukh Ram, a veteran politician with strong mass base had weakened the Congress during the last Assembly election in 2017 and has provided strength to Congress to fight BJP in the home district of Chief Minister Jai Ram Thakur.
Similarly, entry of Suresh Chandel would give Congress a boost in Hamirpur parliament constituency , where Congress candidate Ram Lal Thakur is challenging three time MP Anurag Thakur , son of former Chief Minister P K Dhumal .