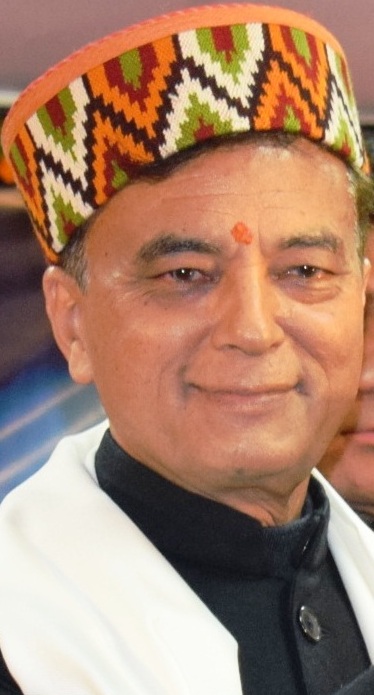 The Power Minister in Jai Ram Thakur led BJP Himachal Pradesh government, Anil Sharma has resigned from the state cabinet after the war of words between him and chief minister for the past few days was getting intense.
Anil Sharma, who was elected as BJP MLA from Mandi sadar Assembly constituency in 2018 assembly election after quitting Congress party along with his father Sukh Ram and son Aashray Sharma, was under pressure to quit the cabinet when his son and father left the BJP to join Congress and Aashray was fielded by Congress as its candidate for Mandi parliamentary constituency.
The position of Anil Sharma had become untenable in the BJP government with his open defiance of party directive to campaign for the party, filing an FIR with police against BJP leaders for pasting posters with his pictures without his consent seeking votes for the BJP candidate in Mandi constituency contesting against his son and CM and BJP leaders barbs against him and his family members for the past few days.
After announcement of Aashray's candidature from Mandi Anil Sharma had made it clear he would not join the BJP's campaign against his son in Mandi parliament constituency. He had also defied the party directive and refused to join a party programme at Bhambla, near Jahu, where the party had deputed him to lead 'men bhi chowkidar 'programme along with cabinet minister Mahinder Singh Thakur.
The minister had also made certain remarks against the CM and other BJP leaders critical of him.
Though Anil Sharma has resigned from the cabinet he still continues to be BJP MLA and it would be interesting to watch his next move.
In case of his campaigning for his son the Congress candidate the BJP leadership would seek action against him under anti-defection law, which could lead to losing his membership as an MLA. If BJP leadership expels him from the party he would become an impendent MLA but he can't join Congress to avoid action under anti-defection law.
In the eventuality of his joining Congress he would have to forgo his membership from Himachal state Assembly and seek fresh election.