The dream of having an international airport in Balh valley of Mandi district seems to be becoming a reality after reported clearance of site by a team of Airport Authority of India (AAI), following Obstacle Limitation Survey (OLS).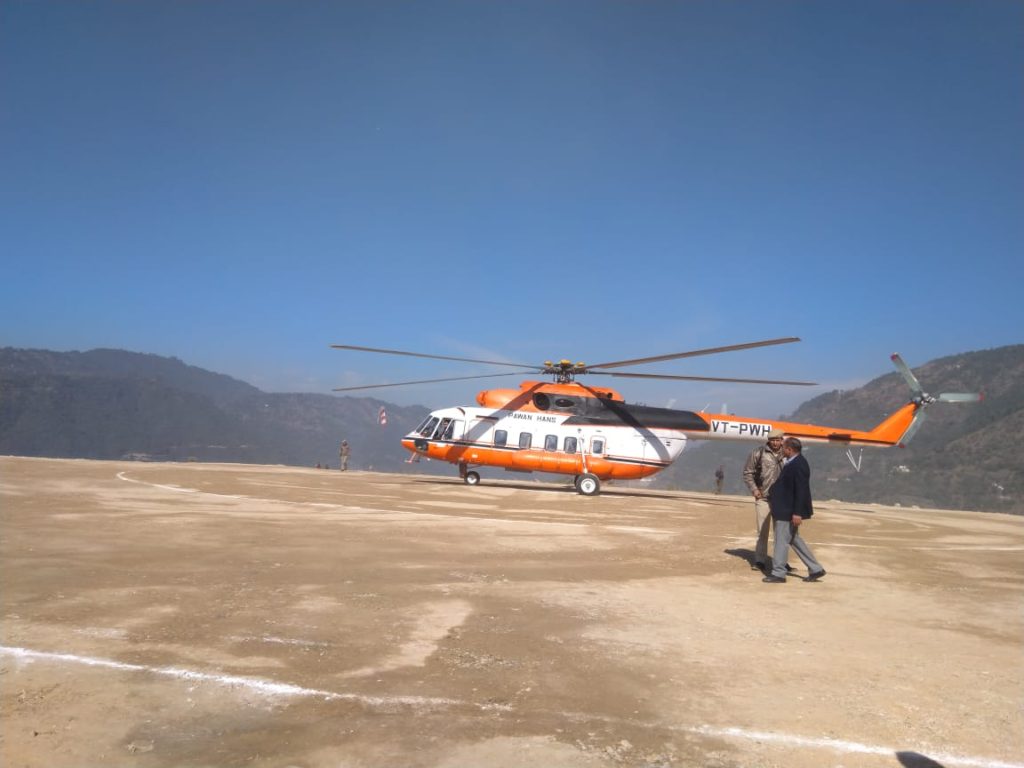 The Chief Minister Jai Ram Thakur had himself made an aerial survey of the airport site along with the team of the AAI carrying OLS for the past few days.
Though the talks of building an airport in the Balh valley has been going on for several decades it is for the first time the OLS was undertaken by the AAI. In the past, the proposal for constructing an airport at Ner Dhangu in the Balh valley could not materialize due to prevalence of dense fog for three months in the area. With modern techniques the problem of the fog can be taken care of.
It was only after Jai Ram Thakur, who hails from Mandi district, became the chief minister of Himachal Pradesh, the ball was set rolling for constructing the airport once again. The CM had already announced constructing an international airport in Mandi district is his dream project.
A few months back the AAI team had surveyed at least five sites for the airport but finally selected a 5 kms long patch starting from Nagchala in the Balh valley of Mandi district.
This matter was expedited when chief Minister Jai Ram Thakur held a meeting with the Civil Aviation Minister Suresh Prabhu in this regard. Mr Prabhu had asked the state government to reduce the proposed cost of Rs 2000 crores by including maximum government or barren land for the airport.
About 3500 bighas of private land is proposed to be acquired for the airport and a section of people, whose land would be acquired have been opposing the project since the Balh valley is most fertile area and is also called, "Mini Punjab".
With the Chief Minister taking personal interest in the airport, the project is moving with a fast pace. The international airport in the state would give an impetus to tourism, besides, being a strategic from defence point of view.
Sources said, "After aerial survey by the Chief Minister, the AAI team has given positive signal to OLS on the basis of which detailed project report (DPR) would be prepared for the airport project."