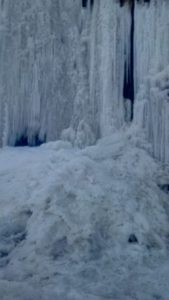 In a major relief to tribal people of Lahaul and Spiti the state government has started chopper flights to the district to establish travel connectivity with the rest of the state.
First flight of the state government brought 22 passengers from the Headquarter of district, Keylong to Bhutar Airport. This is after about a fortnight the people were able to reach Bhuntar from Keylong, when main road passing through the Rohtang Pass at 13050 feet was closed for vehicular traffic due to heavy snowfall.
The state government has established 11 helipads and appointed liaison officers at these places in the district to coordinate to and fro flights from the Bhuntar Airport. The state government has requisitioned two choppers for this purpose.
The helipads in the district have been established at Tandi, Stingari , Jispa, Sissu, Gondhla, Rawa, Barring, Chowkhang, Udaipur, Tingret and Tindi.
One way fare for the flight from a passenger is charged Rs 1500 at subsidized rates and the rest of fare of Rs 1500 is borne by the state government and Rs 6000 by the Central government to benefit the tribal population of the district.
The Bharat Sanchar Nigam Limited (BSNL) has also restored the internet services to the district after remaining suspended for more than two weeks and has removed the snag at Marhi by connecting broken optical fiber cable.
The Tribal Advisory Committee member Nawang Upasak and local BJP leader Shamsher Singh have thanked the Chief Minister Jai Ram Thakur and Agriculture Minister Dr Ram Lal Markanda for starting the chopper flights to Lahaul and Spite.
The Lahuaul and Spiti district administration has closed rescue operation posts at Marhi and Koksar and have prohibited residents from walking on foot on Keylong – Manali road passing through the Rohtang Pass.
The sub-divisional magistrate, Amar Negi said in view of heavy snowfall and closure of the Rohtang Pass, the recue posts have been closed and have asked the residents not to endanger their lives on this road since it has become very risky.
He said the residents keen to travel from the tribal district to Kulu should book their seat in state government run chopper flight at DC office, Keylong.