Dharam Prakash Gupta
Though many popular places of Himachal are famous tourist destinations, it is aero sport paragliding which has brought the state on the world map. And credit for attracting the attention of adventure lovers and world paragliders towards the state goes to Bir- Billing, a famous international paragliding site.
Bir- Billing is drawing the attention of fans of paragliding and professional fliers for the International Paragliding World Championship being organized at Bir – Billing from October 27 to November 3, 2018, for the second time this year, after successfully holding the World Championship in October 2015.
A little known place a few years back, Bir-Billing, a hamlet situated in the lap of famous Dhauladhar mountain range was known for housing Tibetan refugees here. Initially, this place became popular with hang- gliders and paragliding made it a world renowned adventure site and tourism destination.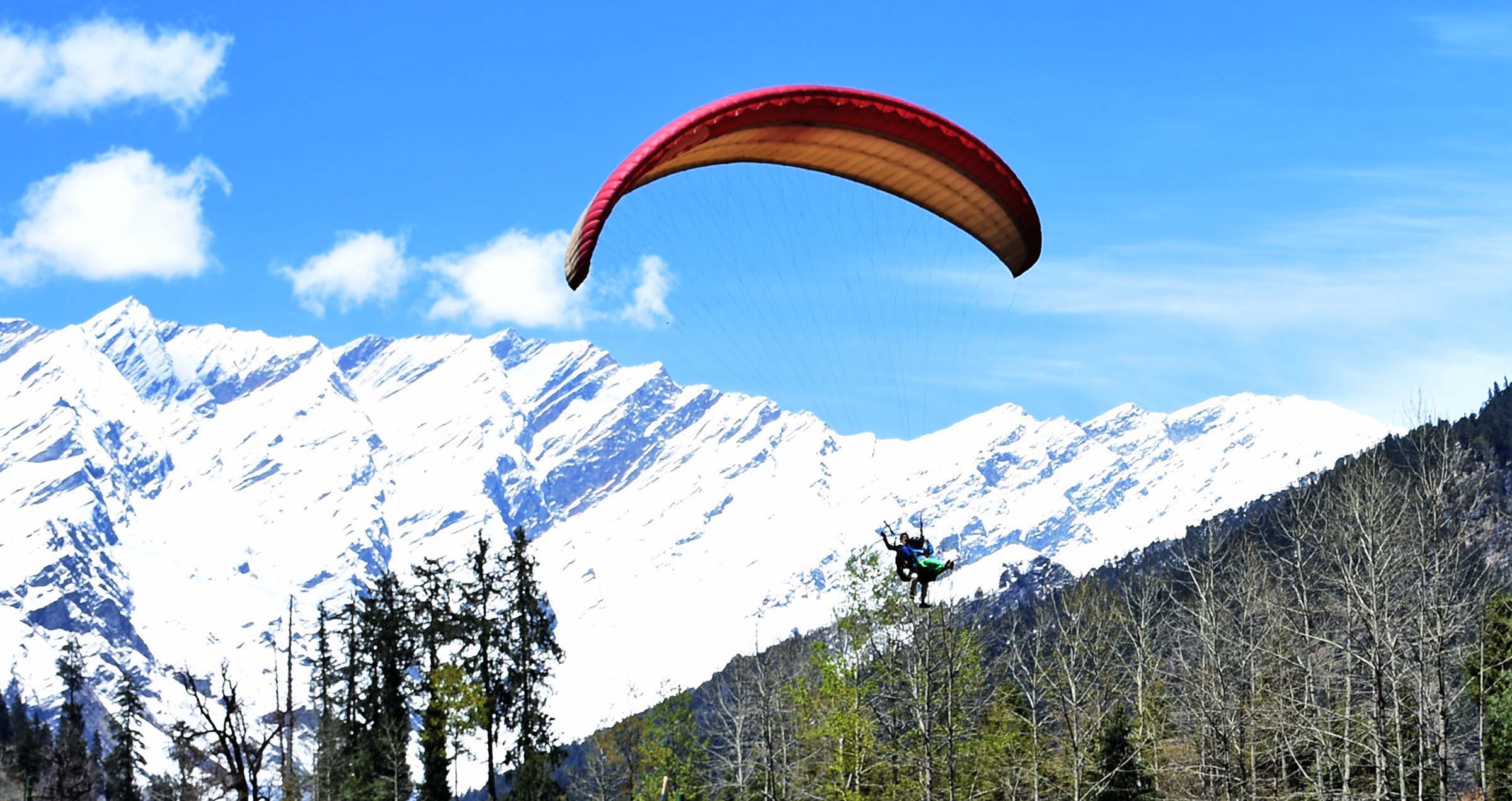 Telling about history of paragliding at Bi- Billing a professional tandem pilot from Bir , Piar Chand tells , "It was in early eighties, when some foreign tourists found this place most suitable for hang –gliding . They started taking flights in hand driven gilders from a high ridge at Billing 14 kms away on slopes downwards Bir village, where meadows are used as a landing site".
"Later, hang -gliding was taken over by paragliding as this sport was more adventurous and safe and today hundreds of local tandem fliers own paragliding shoots and earning their livelihood from aero sport," he adds.
Together, Bir – Billing, with snow covered mountain ranges, the dense forest and sprawling green and golden fields and tea gardens as the backdrop, offer picturesque and extensive stretches for flying, extending up to about 200 kms.
A local paraglider says, "Paragliding at Bir- Billing is most adventurous and once a paraglider experiences joy of soaring in skies here, the person is hooked to it for life."
This is really a lifetime experience as initial scare at the time of taking flight is vanished soon and it turns into exhilarating experience flying amidst clouds, on lofty mountains and beautiful valley downwards.
It was the successful conduct of the paragliding pre-world cup in 2013 here which paved the way for organising the world cup in 2015. One hundred thirty pilots from 35 countries had participated in the event, which was supported by Bollywood stars, Akshay Kuamr, Priety Zienta, and John Abraham. Priety Zienta,had especially come to attend the world cup and also enjoyed a tandem flight form Billing.
Swiss pilot Micheal Kuffer had won the over all men champion and Yuki Sato of Japan had won women championship in the last World Cup organized by Billing Paragliding Association.
This year tourism department tourism of Himachal Pradesh government is organizing the world cup and Special Area Development Authority of Bir has been roped in to make arrangements at local level and more than a hundred fliers have already registered till now.