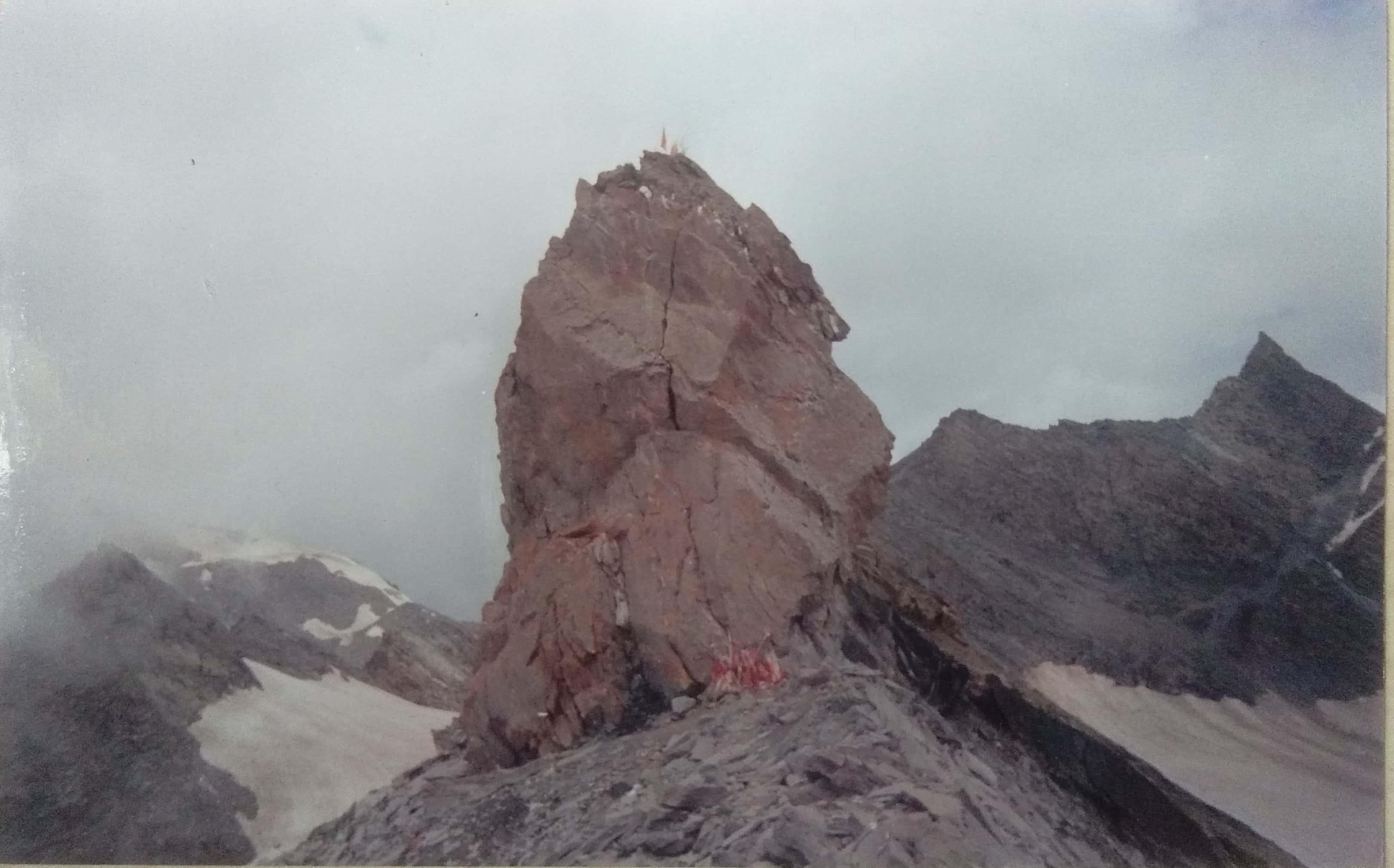 Dharam Prakash Gupta
July 16 began, one of adventurous and sacred Yatra to Shrikhand – also known as the Kailash of Himachal Pradesh.
This Yatra attracts a large number of devotees and trekkers since monsoon months are considered auspicious to visit the abode of Lord Shiva and it is also the best time to visit mountains, when greenery, wild flowers and cool weather offer feast of nature.
The Shrikhand Yatra is thrilling but at times treacherous too as a few visitors have lost their life or were seriously injured during the past few years. Local administration and the Shrikhand management committee make arrangement to have panoramic view and perform worship at 22 meters high rock, believed to be a Shiva lingam at the height of 5425 meters.
The arrangement for the Yatra this year would be in place from July 16 to July 31 and registration has already begun at Singhgad. It is advisable to undertake this journey during this period when facilities like meals, tea, water and night shelter is provided. Local people also put up Langars and pitch tents to sell food item; at other times yatris have to make all arrangements at their own.
The administration this year would also set up three rescue posts to provide medical facilities and help in case of emergency at Singhgad, Thachdu and Parwati Ka Bagh.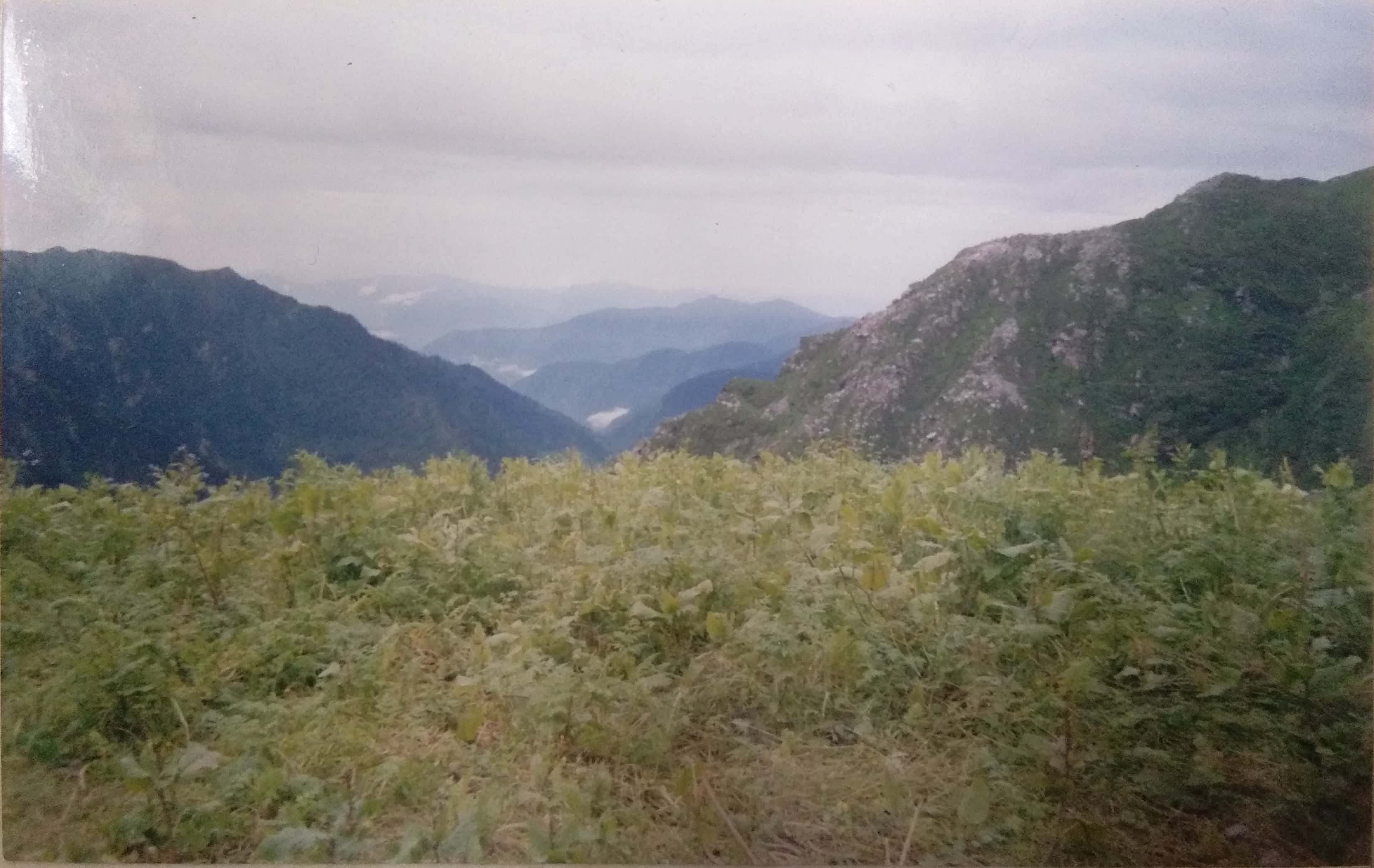 Two- way, 70 kilometers trek, passing through dense forest, water streams, sprawling meadows and high mountains takes six to seven days, for a normal person. One can also enjoy bounty of flora and fauna on the way.
The peak called, Shrikhand Mahadev is located in Kullu district and can be reached from two sides, from Baghipul village in Nirmand, 149 kilometers from Shimla and from Arsu.
Usually pilgrims undertake the journey from Baghipul side by reaching the last village, Jaon in Kullu district; the base camp is setup 3 kilometers away at Singhgad. Here arrangement is made for the night stay and food before embarking on the journey early next morning.
The trek from Singhgad to Barati Nallah passes through dense forest beside the splashing river and one can enjoy exotic plants and trees on the way. The Yatris should carry drinking water from here as onward trek is difficult and next stop is 8 kilometers away at Thachdu, where food is served in a langar, besides, a rescue and medical post.
From Thatchdu one has to make an almost vertical climb, which can be quite tiring, named Danda Dhar (straight like a stick) to reach Kali Ghat and it is sensible to break journey at Kalighat or Kunsha Dhar.
The journey from here is quite mesmerizing as one passes through sprawling meadows full of wild flowers, water falls, called Parwati ka Bagh. The last rescue post is set up at this place.
The path from Kunsha Dhar till Bheemdwari is quite difficult, where last night halts for onward journey is located. The Yatris start the last phase of journey from Bheemdwari quite early in the morning to return back the same day.
The 3 kilometer trek of the next journey from Bheemdwari is very slippery and a rivulet is also to be crossed passing through a glacier. All precautions have to be taken since this patch becomes unsafe and slippery after the rains.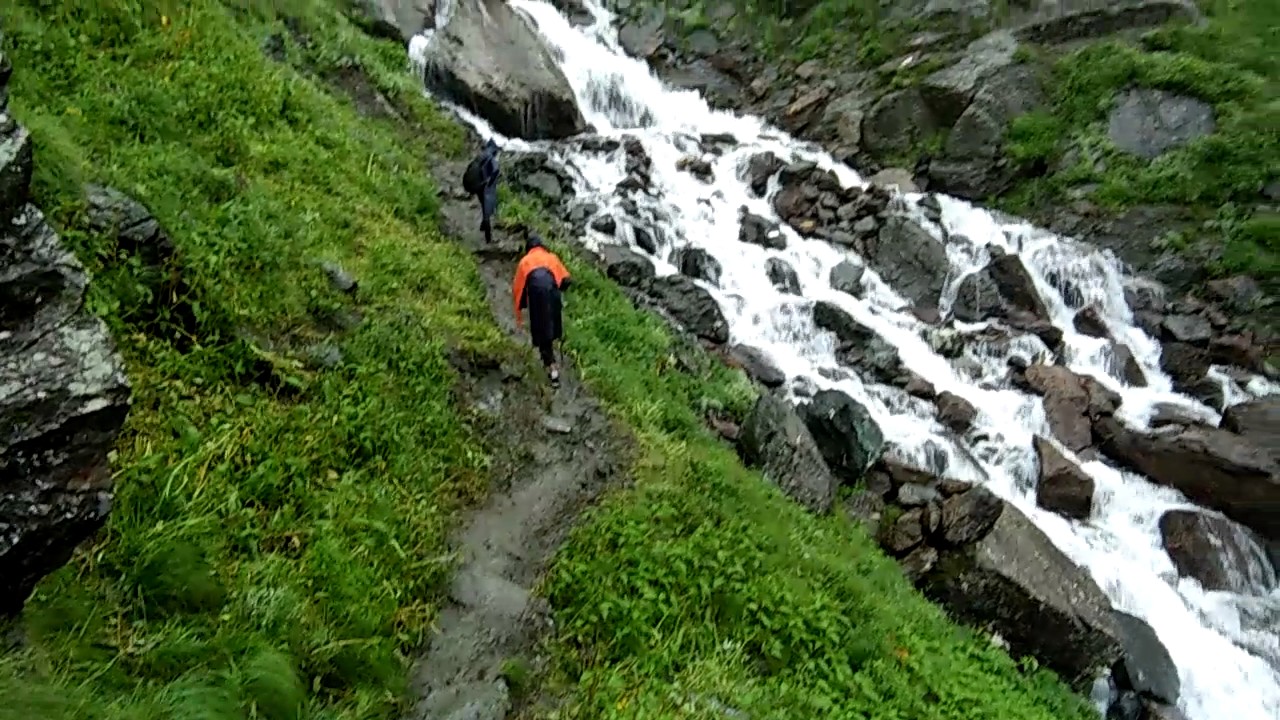 After reaching Nain Sarowar, the ascent is steep which passes through boulders. One can find rare wild lotus, an endangered plant, grown amidst the boulders.
Before reaching the peak, more glaciers are to be crossed to have a magnificent view of the rock and perform puja of the Shrikhand Mahadev. The changing colours of the rock with change in cloud formation are a wonderful experience to watch.
The views from 5425 meters peak, surrounded by snow-covered mountains literally make one feel on top of the world.
Since winds at the top are bone-chilling and weather unpredictable, one cannot stay here for long. Downward journey has to begin before 2 pm, when weather starts worsening.
Though getting down seems easier, every precaution has to be taken while descending the steep.
The strenuous trek may scare some climbers and devotees but this place offers a chance to witness majestic snow peaks, panoramic view and perform sacred puja.
Advice for the Yatris
Carry an umbrella or a rain coat, a pair of good walking shoes, a winter jacket, drinking water, a walking stick, a matchbox, a torch, candles, common medicines, extra pair of socks and clothes, dry fruits and biscuits.
Those suffering from high altitude sickness, hypertension, asthma and other such other diseases should take extra precaution, while climbing.
The Yatris coming from outside should seek services of a local guide.
Mobile: 9816010020